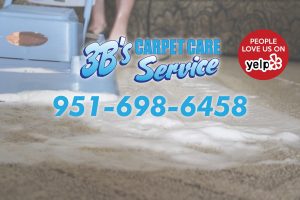 Carpets over a period of time will eventually show signs of wear. This wear can create an illusion of soiling, which can often cause frustration between the homeowner and carpet care professionals. Even though a carpet has been cleaned, it does not mean the traffic areas will look clean, this is especialluy true with your white or lighter colored carpets. Traffic areas are the places where people constantly walk or has a heavy use. This creates what is known as Traffic Lane Gray.The areas will give off the appearance of looking dark as if the carpet still needs to be cleaned. Usually once it dries, it is much lighter, but it will not look like the rest of the carpet do to the natural wear and tear.
There is not much a carpet cleaning care expert can do with traffic lane gray. A carpet can only clean as well as its age and it may not clean as well as you had hoped it would. The best way to try and remedy this problem per the Carpet Manufactures Warranty Guide  is to vacuum these traffic areas on a daily basis. You can also rearrange your furniture or add area rugs, be sure to add a rug barrier under the rug in order to prevent any discoloration of the carpet that is underneath. For more information visit http://www.3bscarpetcare.com/
3B's Carpet Cleaning & Floor Care Service is a Family Owned and Operated Business serving Southwest Riverside County as your Deep Carpet Cleaning and Floor Care Experts since 1994 for the following cities in : Murrieta, Ca., Temecula, Ca.,  Menifee, Ca., Sun City, Ca., Canyon Lake, Ca., Lake Elsinore, Ca., Wildomar, Ca.,  Winchester, Ca., Hemet, Ca., and Fallbrook  that Specializes in Carpet Cleaning using the Circular Dry-Foam Carpet Cleaning Method. Call 951-698-6458 now and schedule an appointment to get your Carpets, Upholstery or Bed Mattresses    the cleanest they can be. Please visit http://3bscarpetcare.com/pricing.html  for Pricing and for an additional Savings click on Coupon link http://3bscarpetcare.com/coupon.html for an extra $15.00 off your Invoice.